[Video] Johnny Casini – Dark Sunglasses @JohnnyCasini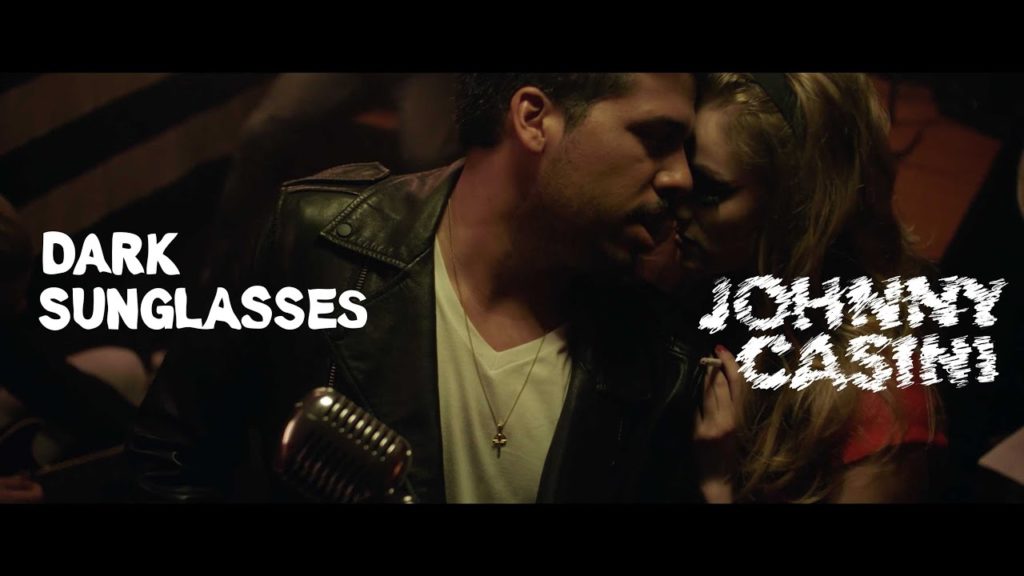 Johnny Casini was born 26 years ago in Correggio (Italy). His parents directed him towards musical studies, specifically classical guitar, when he was five years old. At the age of 13 he started his first experiences with his friends/musicians studying electric guitar. His main influences in this artistic phase were classic international rock (Beatles, Rolling Stones, Guns and Roses) and more recent Brit Pop bands (Oasis, Verve, Kasabian), all leading to the publication of his first self-produced demo of original songs, "For a New Death", in 2014. In that same year, during a concert promoting that first release, Johnny met the producer and manager Claude Ismael (Youssou N'Dour, Kool & The Gang, Rita Marley, Barry White, Frank Zappa, The Cure) who was blown away by his talent, his compositional technique, and his strong personality. Claude Ismael convinced Johnny to actively embark on a musical career, offering him to executive produce his first real album. Johnny has since begun a new life, abandoning his university studies in chemistry and leaving Italy in 2015 to spend a year in London under the supervision of renowned musician and producer
Phil Manzanera (Roxy Music, David Gilmour, David Byrne, Brian Eno, Pink Floyd, Annie Lennox, et al). This period has been a tough time for Johnny, who started pre-production of his album with a number of excellent musicians including Gus Robertson (Razorlight), Javier Weyler (Stereophonics), Michael Boddy (Bryan Ferry & Roxy Music), Paddy Milner (Todd Sharpville), and Yaron Stavi (Richard Galliano, Robert Wyatt, David Gilmour). Far from his family and loved ones, living with music 24/7, Johnny has grown both as a person and as an artist, pouring his feelings and the emotions drawn from the incredible experiences of this long period into his compositions. Upon completing the recording sessions of his first album, "Dark Shadows of White Lies" a perfect mix of British and American influences, from Southern rock to British indie and soul ballads, in 2017 Johnny Casini travelled to California with Claude Ismael to start a new adventure alongside musical director Keri Lewis (Mint Condition, Toni Braxton), in preparation of his album launch in the US and later on in Europe. After years of hard work, the release of Johnny Casini's first single, "Dark Sunglasses", is planned for November 2018. Johnny Casini is a star in the making be on the look out for more music from Johnny Casini.
Watch the official video https://youtu.be/HV_XCgRZ224
Stay Connected
https://johnnycasini.com
https://tidal.com/artist/10554090
https://twitter.com/JohnnyCasini
https://www.instagram.com/johnnycasini
https://www.facebook.com/johnnycasini
https://soundcloud.com/user-586674389
https://open.spotify.com/artist/0HcXopRiLAKzbrcTGU6WQQ
https://www.youtube.com/channel/UC9Ng8WYlfYI3_2cPaMU1EI