[Album] Bigg Cee – Chefboyarcee @biggcee15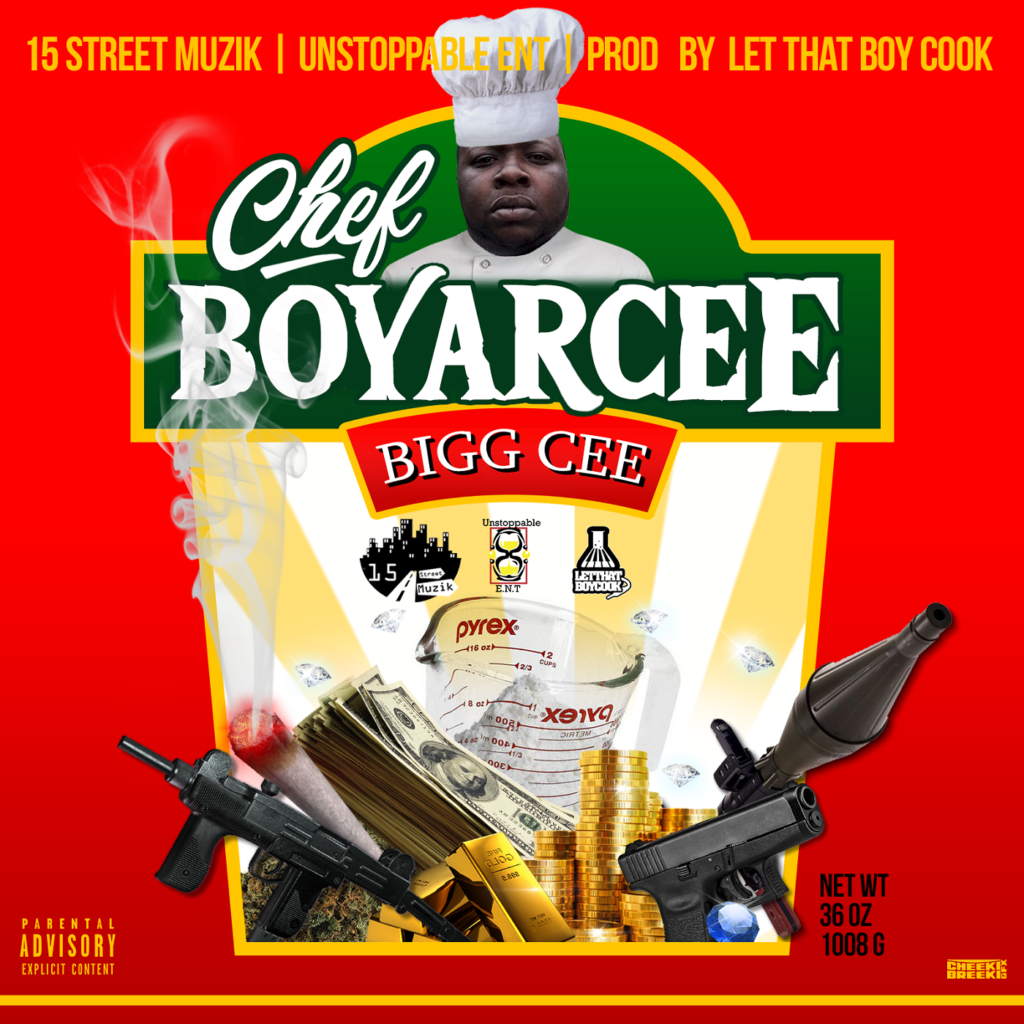 From a small town called Cayce, SC on the Westside of Columbia, a recording Artist named Bigg Cee is on the rise. Also a Writer and Performer of Hip-Hop/Rap music, He is well known in the city for his hood anthem "Cayce" and putting hard work.
Influenced by Kool G Rap and Bun B among others, Bigg Cee has been writing music since a teenager. Obstacles like almost losing parents and run-ins with the law put a hold on music for a while. He jumped right back in dropping several mixtapes as well as a group album with longtime friend and producer that lead "Mr & Mrs Smith" off his latest project, "ChefBoyarcee".
Directed by @Z.Hooks
Twitter: @biggcee15
Instagram: @biggcee15unstoppable
Booking: biggcee15@outlook.com
Purchase Single Here https://itunes.apple.com/us/album/mr-and-mrs-smith/1400107165?i=1400107274
Link to video https://youtu.be/rQ2ykNfr8Ug