#GetSOM via @mzkim2012
Unlocking The Man Behind Key to tha City
Hi my beautiful faces. Welcome to my Cocktails and Conversations Corner. Grab your favorite beverage and enjoy. The rules here are simple…have an open mind and remember, IT'S FIVE O'CLOCK somewhere.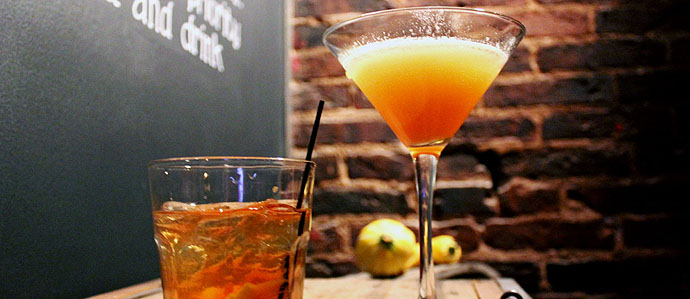 I had a dream of me prospering with what I am doing…it's music…I know I am on to something…

Key to tha City
At first glance you are not sure what to think of Key. He is quiet, very polite and not your typical artist. Most of the time he is wearing shades and a smile. I remember meeting him at the Fleet DJs Conference in Jacksonville this summer. He was sitting alone but I could tell he was taking in everything around him. Who knew a smart comment regarding my android phone would be the start of a great conversation. Despite jokes about how his iPhone was better than my Samsung, Key quickly gained my attention.
As a Memphis native with Mississippi roots, this now California artist, was working on a master plan. With his grandfather exposing him to the music industry at an early age, Key knew he had big shoes to fill. From there he went on to explain how stepping away from the game for a minute to get his thoughts and business together, and that he did. The conversation was very in depth because he is a young man that believes in his skills and don't mind sharing his story.
Now, here we are in September, only a few months after the conference. I watched this quiet, dedicated, and humble artist take his rightful place in the music world. As he kept his fans updated on Instagram(key_tothacity) about what he was up to, my anticipation grew. Based off previous conversation it was only a matter of time when a single would drop. To my surprise one day I saw his new music was out. After a game of phone tag the date was set. The thought of the Cocktails and Conversations w/ Key to tha City had me excited.
I caught up with him after a fun filled day at Chuck E Cheese with his daughter for her pre birthday celebration. Cheering and an announcer could be heard in the background. Guess who was watching the Raider's game? From my understanding the game was very intense. Raiders vs Ravens went into overtime. When he is not watching the Oakland Raiders, he enjoy supporting the Falcons and Auburn Tigers. After the game ended he was working on his Cognac and I a glass of wine.
Apparently my iPhone friend had been very busy. His new single "Get it Jumpin" is now on Spotify. He has a show coming up on Sept 25th in Cali. Key decided to focus on his music career full time. Giving more attention to his family and passion, is most important. As tough and stressful as things can be he remains humble and vow to have fun. Key plans to release the video his next single BEFORE the music drop. As the conversation came to an end he promised to make sure his fans receive the best of KEY TO THA CITY.
My take on Key to tha City is simple, he is going places. True enough he has lived in various cities but he is good at adapting while staying true to his skills. "Get it Jumpin" showcase the Memphis sound for sure. My favorite thing about him is, he always get to know artist before they work together. This is very important to him because he takes his work seriously. In the eyes of Key to tha City "having that personal relationship will help understand the music by the artist."
Cheers my beautiful faces. Enjoy every moment life has to offer, most importantly drink responsibly. Be sure to stop by weekly for another round of Cocktails and Conversations. In the mean time connect with me on almost all social media platforms. Don't be shy. Monday and Wednesday 8 – 10pm cst. https://www.power99damixx.com/ Download the Power99DAMIXX app. Facebook: Power99DAMIXX & Soulful Social Butterfly. Instagram: Mzkim2012